Mulan and Harvey - The Chipmunk Litter
Alvin, Theodore and Simone
O'Mal's Moola Moola Tova and Ch Tumbleweed's A Little Less Talk
Harvey is owned and shown by my good friend Heather Schroeder at Double-Trouble Ranch. Thanks Heather for letting us use this really awesome guy! (I've been bugging her for years and have loved Harvey since he was a puppy!) - and the pups were awesome. They are now in their forever homes.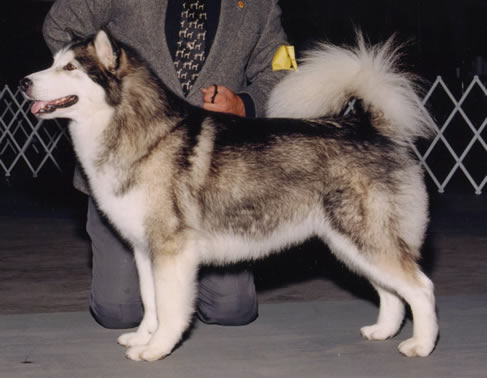 &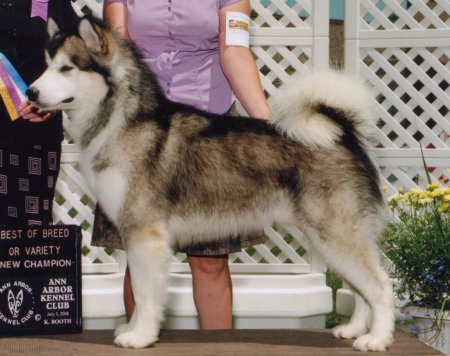 Mulan doing the dog show thing ...................................Harvey doing the show dog thing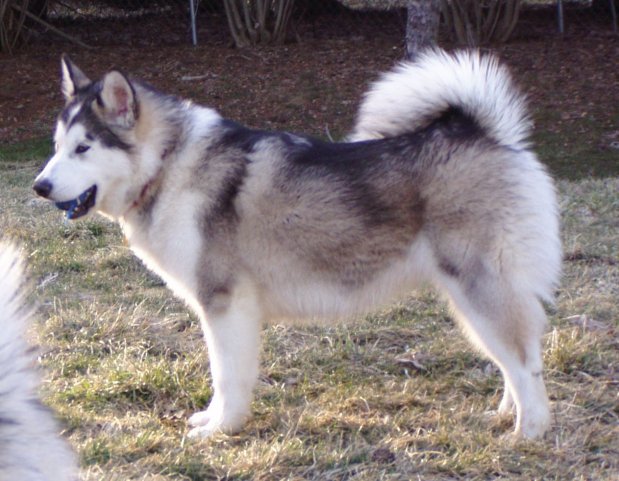 &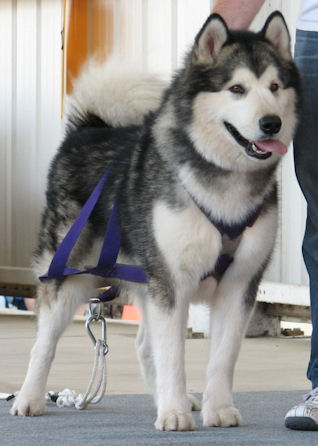 Mula with Tennis Ball in her mouth.............................Harvey weight pulling
How it works...
We don't allow anyone to pick the puppy - we choose for you based on temperament, and the home (we want to get to know you well). We don't want you to end up with more dog than you can handle. We require a fenced yard, and that it be an indoor dog. I will want to meet your family members, possibly other pets, hear about your dog experience and what kind of previous pets you've had, occupation and time you have to spend with the puppy/dog...
Where do you live? We don't ship (you'd need to be able to come up to Michigan to meet us and pick up the puppy when it's ready to go home at 9 weeks). I especially want people that will stay in touch for the lifetime of the dog. Almost all of our previous pups owners have become great friends, we'd like you to be one too. We do NOT want people that will disappear once they get their puppy. We require a $200 deposit, the remainder when you come and get your puppy.
We also have a contract you must sign saying you'll spay/neuter, provide healthcare, certain living conditions, etc. I do not put the price on the website as that constitutes an agreement to sell (and I won't sell if I don't feel it's a good match). The price includes microchipping and registration, first shots, worming, vet check, AKC litter registration, lots of socialization and love, access to our private and friendly forum, and new for this litter - we're planning on giving everyone their own page on the website they can update themselves with puppy pictures or whatever, and of course our 24/7 lifetime "tech support" for the carbon based canine units. -- Cindy
Follow the birth of the puppies on Twitter. I will be posting updates as they are born up until the webcam is turned on! Sign up for an account at Twitter.com then follow "@omalmals" for live pupdates...
| | |
| --- | --- |
| We got 3 beautiful puppies! | |
First Puppy PIctures - not even a week
The really cute pictures - 5 weeks and up
This page is in memory of our beautiful girls Bog and Star who we lost from complications of Pyometra.