Live Puppycam of the Jazzy & Theodore puppies
Alien 11 - the Sequel

Produced by the O'Mal Television Network

Puppycam will be on from approx. 9:00 am to 5:00 pm Eastern Standard Time.
(Earthcam shows a short commercial before the cam pictures load - I have no control over this - thank you for your patience!)
View a live feed of the 8 puppies born August 25, 2012. 7 Girls and 1 Boy. The theme this time is Alien II - the Sequel and all the pups have "alien" names. LeeLoo (from 5th Element), Netiri (Avatar), Neelix (Star Trek), Kes (Star Trek - Neelix's sidekick), Savaak (Star Trek), Kara (Superman's cousin - and she really IS), Newt (Alien), and Dax (SG9). Due to so many girls, we now have openings for this litter (sorry the boy is spoken for) because some waiting for boys have elected to wait for a future litter. If you're interested, email cindy@omalmalamutes.com . We're looking for a couple of fantastic homes.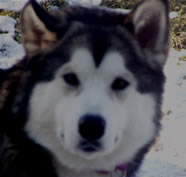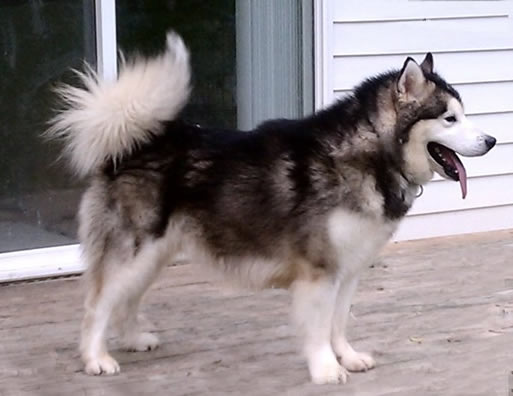 Mom Jazzy Dad Theodore
Links to other puppy cams:
National Park Service in Alaska Mushing is a cultural tradition across Alaska that dates back many thousands of years. It also provides the National Park Service the most effective available means to patrol vast areas of designated Wilderness during the long winter season. The National Park Service maintains kennels to breed dogs for this use.
Managers of the historic park kennels take great care in breeding for qualities suitable for the challenges and responsibilities of a Denali sled dog. Physical traits include long legs to break trail through deep snow, compact paws to resist build up of ice between toes, and sturdy coats and puffy tails to keep warm in the depths of sub-arctic winter. Character traits include tenacity, an unbridled love to pull and run as part of a team, and social skills that tolerate attention of many thousands of admirers to visit the kennels each summer.