Togo, Minnesota
Dan visits Iditarod Training Camp
A few years ago Dan had the opportunity to go to Togo, Minnesota to breed Star to Sprite, one of Nancy Russell's Iditarod dogs. It was a unique experience because he was able to hang out in training camp and even do a litle mushing with Nancy. He met Martin Buser and other s of Iditarod fame. He also saw a huge variety of dog boxes, camping set ups, and the scenery was beautiful. Personally, you'd never catch me somewhere so rustic that cell phone service was an hour away but Dan loved it! He spent a week there, camping in the van with a small heater. He was able to ride the ATV with Nancy as she trained her dogs and served as look-out during their night runs. It was an incredible experience. Here are some of the photos he took of his trip.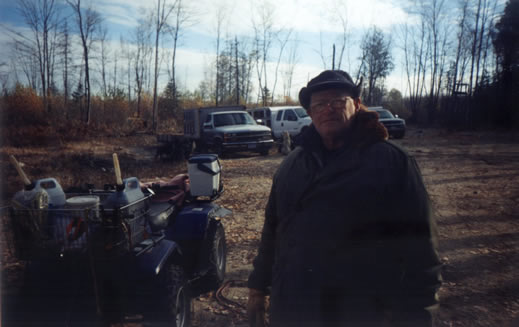 Bob Russell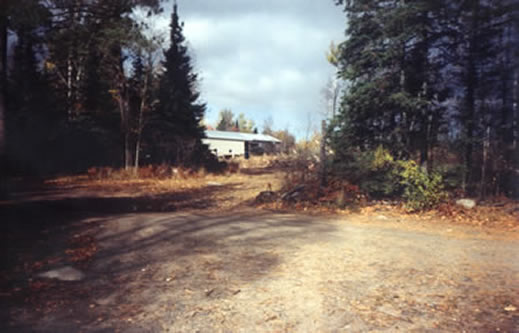 One of the buildings.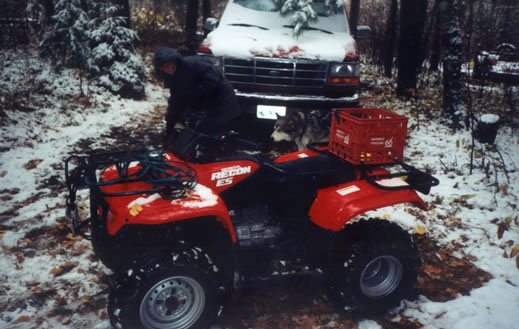 A cool ATV.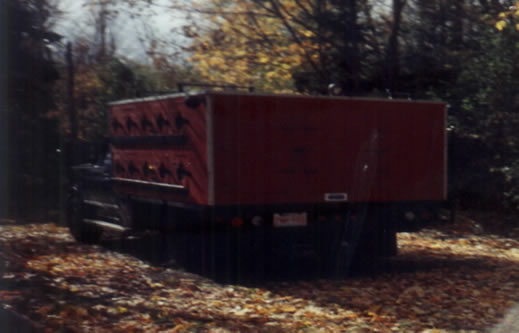 One of the custom dog boxes.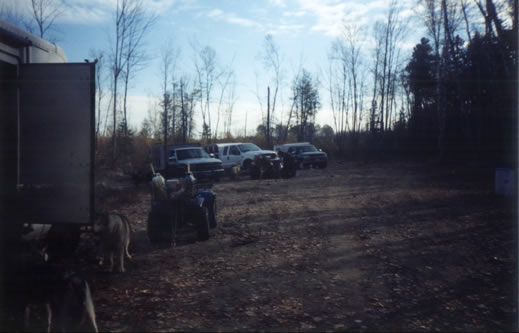 A team getting ready to run.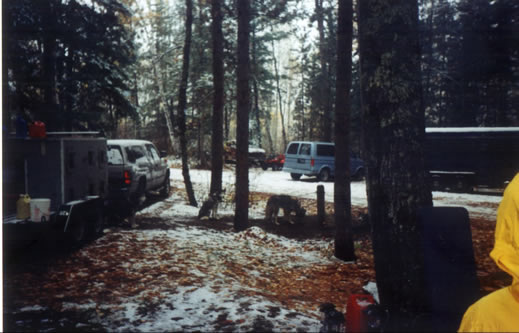 Dogs staked during a rest period.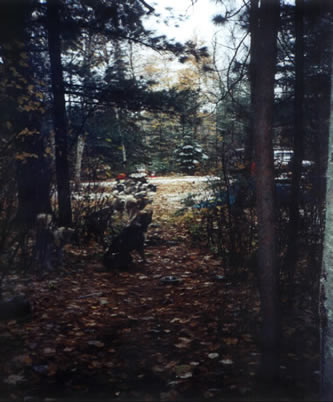 Another team.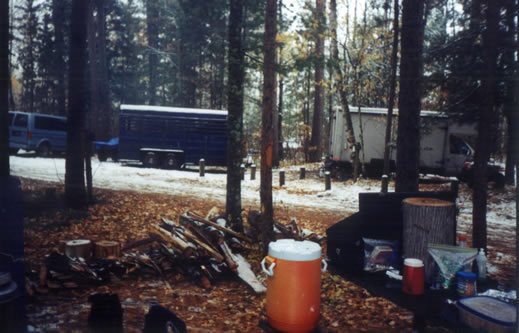 Dinner time.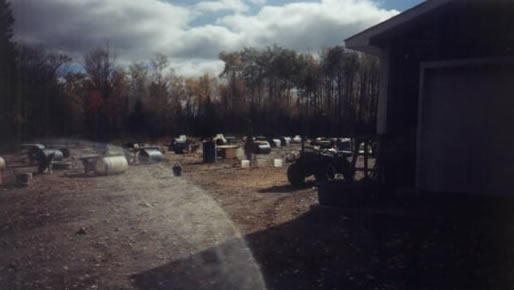 A musher's dog yard.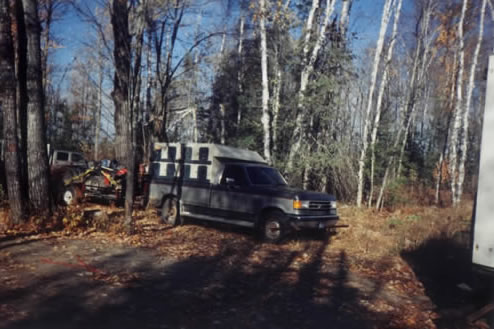 More dog boxes.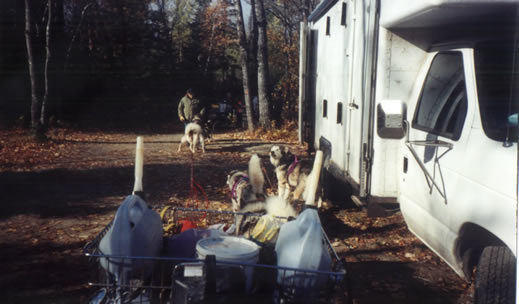 Nancy Russell's team getting ready to go.

View from the ATV.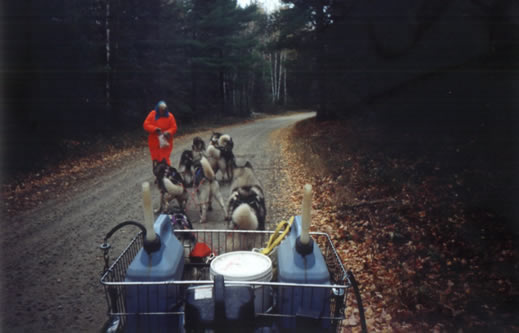 Nancy stops to check a potential tangle.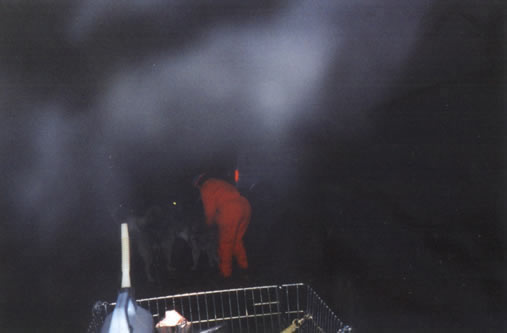 Night run at -30 degrees Farenheit. The steam is coming from the dog bodies.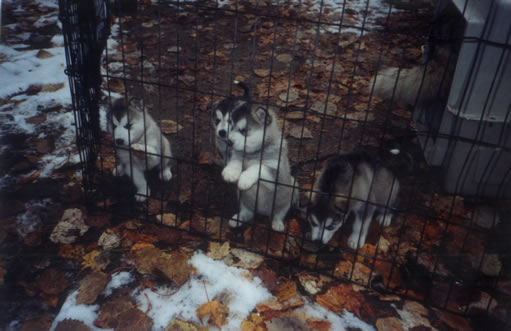 Future sled dogs.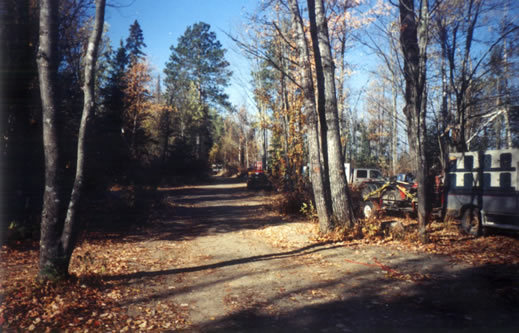 One of the roads.

An all Samyod Quebec, Canada team.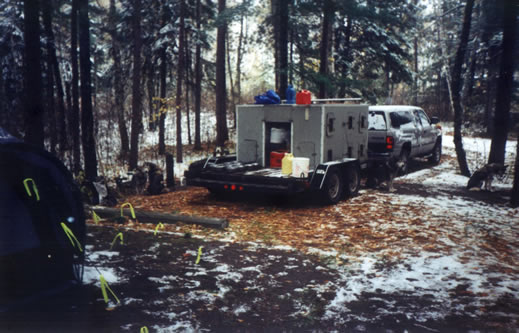 One musher's camping setup.