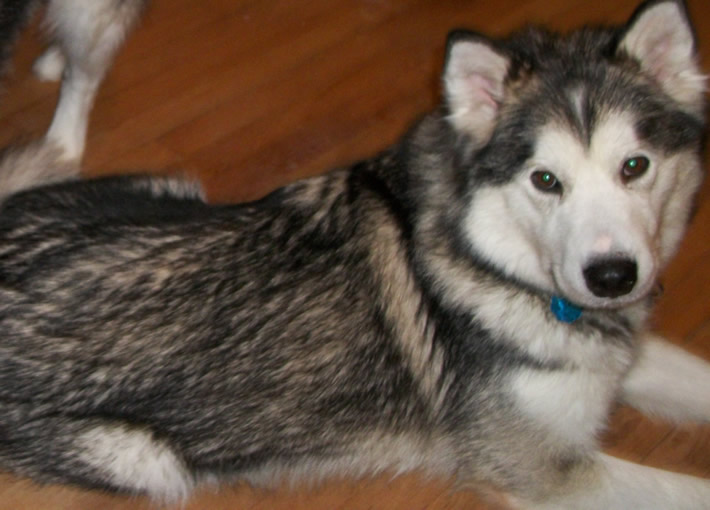 LeeLoo
Name: LeeLoo
Nicknames: Mini-Mu, and I sing to her!

AKC Registered Name: O'Mal's The Fifth Element
Weight: 57lbs LeeLoo is lots of fun and a natural leader. While named after LeeLoo on the movie The Fifth Element, she's really more like LuLu in the 50's cartoon! She gets into trouble but is so cute nobody cares! She is the spit'n image of Mulan as a puppy in many ways so I've been calling them Mula and Mini-Mu - especially since Mula is her favorite Aunt and for Mula she's the favored puppy. She will also eat anything when outside so you have to watch her like a hawk. It doesn't help she has a sensitive tummy but like her father, Theodore, will eat ANYTHING. Nothing is off limits - leaves, grass, snow, sticks, dirt....She's a sweet and friendly girl, and will hang out with you on the bed and watch TV. She does like things with lots of action. She loves being outside, and sometimes it's difficult to get her to come in without a game of chase me around the yard! She is very friendly and knows how to sit still on the bed and just hang out without trying to jump off or running around. Of the 3 sisters, she has the best manners and the most outgoing personality. She's curious, and the protector in the group. When the puppies all go outside, it's LeeLoo that's the brave one. If she sees something lurking in the woods (like a branch, leave, etc.) she will sound the most fierce warning bark...then run for cover! When younger (just a few weeks old) she was already very advernturous - being the first to try new things like climbing the cellar doors, or digging a mammoth hole. LeeLoo is a world class digger! One of her first holes was almost a foot deep. She gets going and before you know it, everyone else is helping her with her grand idea of a tunnel to China! Perhaps she should consider a job as a civil engineer! She is also like Mulan in that she will not fight .... when Netiri and Kara get into it and we yell stop - there's LeeLoo standing there as if to say "look at me, I wasn't involved!" Her best buddy is her sister Kara, but she just adores her big sister Mocha (as they all do). She has worked hard at knowing all the rules and being the "good child" (unlike Kara). It's been fun watching her grow up and become more and more like her aunt Mula - so she really is a mini-Mu.
LeeLoo's Albumn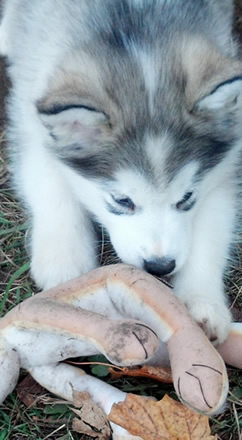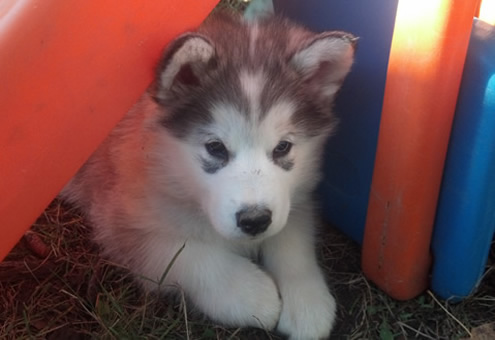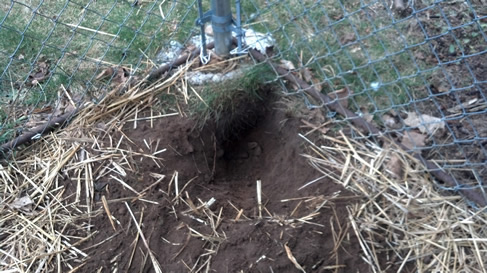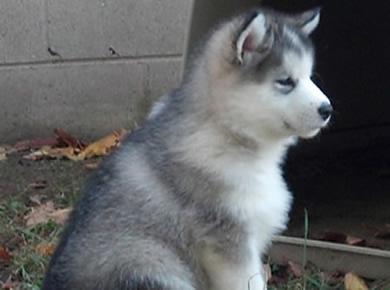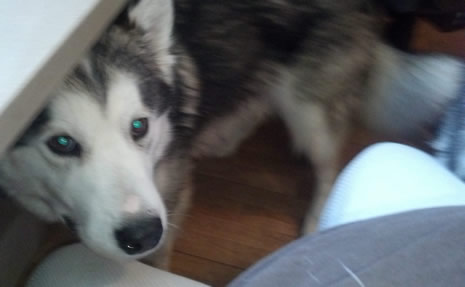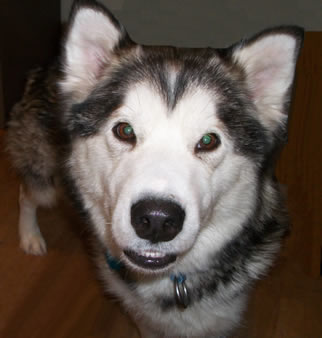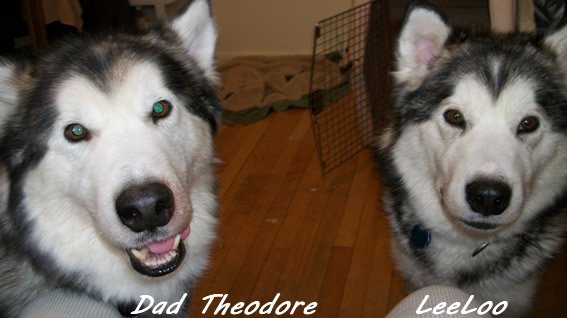 Daddy Theo on Left
LeeLoo's song (to the tune of the cartoon Little LuLu from the 50's cartoon - below)
Little LeeLoo, Little LeeLoo, with freckles on your chin
Always in and out of trouble, but mostly always in
Using dad's neck tie for the tail of your kite
Using Mom's lipstick for the letters you write
Little LeeLoo, Little LeeLoo, there's no one quite as smart
Doesn't matter what you're doing, You do it with your heart
What a happy puppy. There's a sparkle in your eye.
When can we look forward to your next surprise?
Though the clock's says 7:30, it's really after 10.
Look's like LeeLoos in repairing it again!
You knows it trueloo
Though you're very hard to take Little LeeLoo
We love you just the same-the-same!
Little LeeLoo, we love you
Loo-just-the-same!
LeeLoouuuuuuuuuuuuuuuuuuu!!!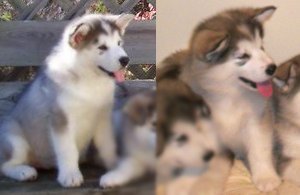 Why I call her Mini-me (or Mini-Mu) Aunt Mulan on left as puppy, LeeLoo on right - same age 8 wks