About Us
Our family enjoys showing and breeding Alaskan Malamutes. We recently bought property in the Upper Peninsula of Michgan and have now moved there so that we can enjoy our dogs even more. Follow our adventures in building our new home dubbed "Yoopertraz" at
yoopertraz.com
. O'Mal Alaskan Malamutes have done therapy work, pulled wagons and sleds, conformation events (AKC or CKC dog shows), and agility but their most important job is being our best friends and housepets. It is our goal to breed sound and healthy dogs of excellent temperament for a family situation. We care deeply for this breed and only want to produce the best Malamutes possible. Breeding dogs is our hobby, not a business. We care about each dog we produce, for it's lifetime. We maintain a very limited breeding program so when we breed we are trying to accomplish specific improvements. We still need wonderful homes for those puppies that aren't quite perfect enough to show. We breed to the standard set by the national breed club, the
AMCA
. Dogs and bitches are x-rayed free of hip dysplasia and cleared by
OFA or PennHip
, eyes are certified by the
Canine Eye Registration Foundation
and are certified to have a less than 6.25% probability of dwarfism by the AMCA, as well any dog we breed to. We have done extensive study in genetics, and breed for health and temperament above all else.
If you are lucky enough to own one of our puppies, you know we expect to hear from you often throughout the dog's lifetime, are always here to answer your questions. We consider you extended family. Knowing how Malamute as well as show puppies turn out is the only way we can improve our very limited breeding program. Future litters are bred only when we hope to keep a puppy for ourselves, so puppies are not always available.
Although show wins are important, we feel the health and socialization of our puppies is more important. Our puppies are home-raised with lots of attention and love in the weeks before you take it home. Now that the kids are getting older, we do our best to expose the puppies to young children as much as possible because we feel it makes for a better temperament and more child-tolerant dog. Our dogs have done extremely well in homes with young children, other dogs and cats. We spend much time socializing our puppies to many different situations to ensure you a stable and good temperament, the foundation of a well-loved and easy-to-live-with adult. Our pups experience different people, surfaces, car rides, household noises, toys, and our adult dogs take an active role in raising the puppies - teaching them exempilary dog manners. We begin potty and leash training, they are allowed to explore the house with supervision and learn what "no" means. Our puppies go home at approximately 9 weeks. We strongly suggest you take an obedience or puppy kindergarten class if you haven't owned a Malamute before. Also, it's recommended someone be home much of the day with the puppy when it is young.
All puppies are certified healthy by our vet before going home. Your puppy will be up-to-date on all shots and wormed and used to grooming and nail clipping. Our puppies are microchipped and registered with a national dog registry (AKC's Home Again) in case of loss or theft. We provide you a copy of the puppy's temperament test, a written guarantee your puppy will be free of hip dysplasia or other inheritable disease and is of good temperament when you take it home. All puppies go home with our contract, AKC registration papers (if received from the AKC in time), a five generation pedigree, access to a comprehensive "Malamute Owner's Manual" now online , and comforting security toy. Our contract requires you to spay/neuter Malamutes, and includes specific requirements for the proper care, health and safety of the dog. And, if for ANY reason, you must part with one of our dogs, at ANY age, we reserve first chance to get it back. We do this so none of our dogs will ever end up in an unsuitable home or animal shelter unwanted. We were coordinators Michigan's AMPL affiliated Malamute Rescue for several years.
It is our policy to accept a deposit on an upcoming litter to reserve a puppy of the sex, temperament, and quality requested after we agree you'd be the type of home we are looking for. Most of our pups are reserved before birth, usually before a breeding even takes place. We expect homes to stay in touch with us often before and particularly after the pup goes home. We want to prevent small issues from becoming big problems. We will not ship under any circumstances, as shipping is extremely stressful for a puppy. A perfect example of why: This was posted on the malamute list... http://shippingdogs.blogspot.com/ - the dog was lost in PERU. And we want to meet you in person, so you'll have to plan at least one or two trips to Michigan's beautiful Upper Peninsula (it's a great vacation location for mal lovers anyway!).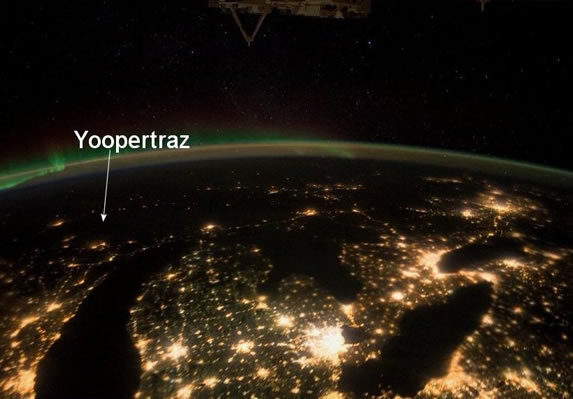 You're encouraged to visit the pups and our other dogs often once a puppy is reserved. While you wait for your pup we give you lessons in grooming, training or any areas you feel the need. We've found it best to choose the puppy for you, based on it's personality, conformation and future home situation - with your preferences considered. We don't want to give you more dog than you can handle. Placing a puppy in a responsible, loving home is more important than anything to us, including whether it is shown. A fenced yard or adequately sized pen is absolutely necessary and must be in place before the puppy goes home. We are not interested in homes that do not want a housepet. If price is a primary concern for you, then one of our puppies probably is not, since it costs us MUCH more to properly raise a puppy than you will likely pay for him... or spend on him over the course of his lifetime. If money is your primary concern above health and temperament, you shouldn't get a malamute.
We are members of the AMCA and strive to go beyond the code of ethics of the national breed club, the Alaskan Malamute Club of America (AMCA). "In dogs" many years, we plan to continue to show and breed for many more. Alaskan Malamutes are our only breed, and we keep a small number of dogs so they can live in our house full time and get lots of love and individual attention. All of our own dogs are 100% housepets - yes, it gets pretty hairy at times ;-).. If you're interested in a Malamute that will live outdoors much of the time, we are not the breeders for you! We have no information to share on kennels. We don't use them. Our dogs live in the house and are not warehoused in kennels out back.
We participate in AKC conformation shows, and work our dogs in various ways, but all are Malamutes first. Though formal obedience training is nice, and many Alaskan Malamutes have gone on to be obedience champions, we feel it's much more important they have good house manners.
If imitation is the sincerest form of flattery, I'm thrilled at the number of malamute sites that are now saying Malamutes are great housepets - not just working and show specimens. Almost eight years ago when I started building this site I put in the things I enjoyed sharing -- fun photos of our dogs (with silly captions) about their antics at home, what they're like to live with, breed characteristics, and information beyond show accomplishments (though we have them too). Since then I've added lots of things to keep it interesting, but I hope it still reflects the love of our dogs and the special people who have our puppies.
I hope this answers many of your questions about O'Mal Alaskan Malamutes. Please feel free to email with any questions about us or the breed. We feel education is an important part of owning a Malamute. So, I'd like to invite you to meet our pack at home - and learn more about our family and our dogs and showing if that interests you. Each of our dogs has his/her own pages, or you can obtain general information about the breed throughout the site. For a list of everything this site has to offer, use our site map or search engine below or use links at the top and bottom of every page. To begin your exploration of our website and all it has to offer (all 140+ pages of information and some great links!), a good place to begin is a brief history of the Malamute. If you've never owned a Mal before, read and learn. We want to get to know you, encourage you to vist and meet our dogs before we would ever consider letting you have one of our special puppies. Our intent with any breeding is to make the best possible match between a puppy and it's new home. Please enjoy your stay, visit often, and please let us know your thoughts.
Sincerely, Cindy O'Malley