Gracie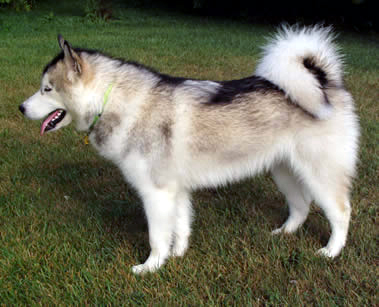 Nicknames: the BEAST, Gracie Grace
AKC Registered Name: Icebergs O'Mal's Queen of Storms
size: 95 lbs. at last weigh in
Gracie is from Laural Berg of Iceberg Alaskan Malamutes. Laural is a daughter of Lois Olmen, Glacier Kennels, the name behind a very prominent dog in our pedigrees: Ch. Glacier's Storm Kloud. We decided to adopt a puppy from Laural because we just love the lines Lois has developed in that they are big and oh so sweet! You can't find a better temperament anywhere. Whereas many have developed Malamutes with "soft" personalities, they are often also quite shy and skittish. This has never been an issue with Glacier dogs - they are sweet AND confident - and Gracie sure is! We fell in love quite some time ago with several Glacier dogs, and particularly one called Oliver, but were never able to breed to this magnificient boy due to the circumstances of his ownership. So we've done the next best thing, adopted a beautiful and sweet girl from Laural. Laural is a terrific guardian of this breed continuing where her Mom left off and doing a wonderful job. Laural, like us, enjoys showing, but most of all, her dogs are housedogs and her beloved pets first. I couldn't ask for anyone better to get a puppy from!
Gracie is wonderful. She is very curious, confident and outgoing, yet gentle and listens well -- except when you want her to do something she doesn't want to do (just like a Malamute)! She knows what "no" means and has excellent house manners. She is very playful, but doesn't destroy her toys. She used to dump the water bowl but no longer does, and is extremely curious and does NOT want to be left out of anything going on and will tell you so! When happy she bounces like Winnie the Pooh's Tigger - all four feet off the floor which I just love. When she plays, she uses brute force. She finally got too rough and that would trigger fights with Pod. So now she goes ou by herself and has become even more bonded to Dan. She is a Daddy's girl - following Dan everywhere. Her favorite spot is to sit under his feet at the computer. She is big, beautiful and sweet - what more can we ask for! I just love the confidence of this little girl! And like Grace O'Malley the lady pirate she's named after, she is afraid of NOTHING!! (except making someone unhappy...). She is a lover and standing up on 2 legs gives people full body hugs - wraping her paws around your waist or neck and snuggling her head in into you - as if she were human. When you've been hugged by Gracie, you KNOW you've been hugged! Everyone she meets is her BEST friend, EVER...and I've never heard her growl - except at Holly. As for fitting into the pack, Holly decided to push the issue once, and Grace hasn't forgotten. They are now major enemies, though Grace gets along with everyone else at dog class and Chevy and Pod - the rest of our pack hate her because Holly told them to! At first we were concerned, having named her "Grace", that she was pretty UNgraceful - tripping over her own feet! But she outgrew her teenage clumsiness - and our dorky duckling is becoming a beautiful swan taking 3 Group 4's one weekend in Marquette! If she ever figures out that showing is more fun than giving hugs to everyone - watch out show world!!!!
Gracie recently had a serious emergency - she bloated while we were up in Marquette at a dog show. Thanks to veterinarian Tim Hunt for saving her life on such short notice! This is a very wonderful story and we just found out Dr Tim will be running the 2009 Iditarod as a rookie! Please support and root for this awesome vet and we wish him the best of luck in his endeavors! We hope you WIN Dr. Tim!!!! (he got the Red Lantern is that cool or what?)
Grace's Album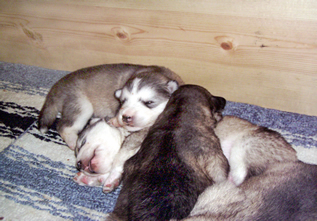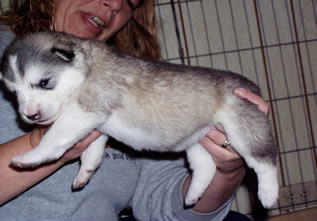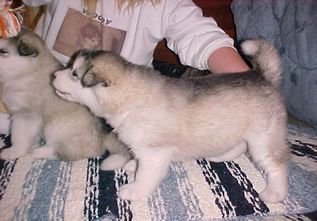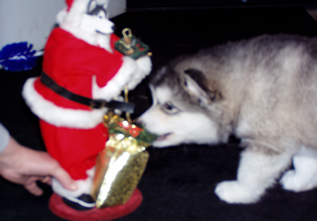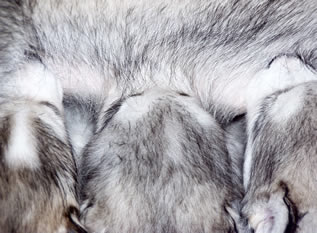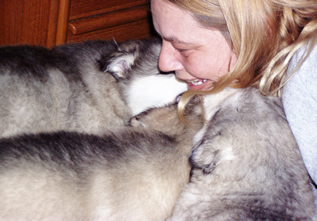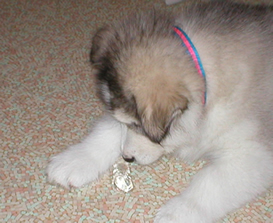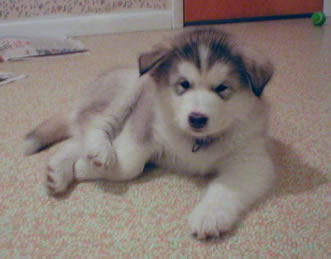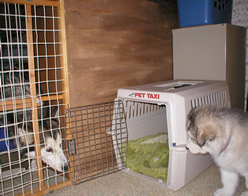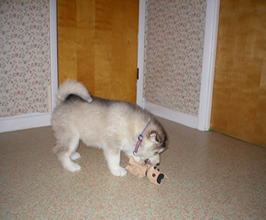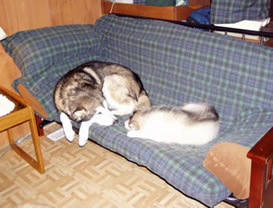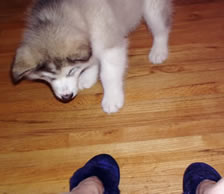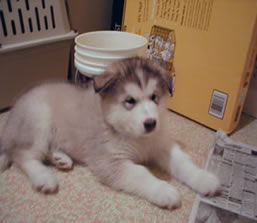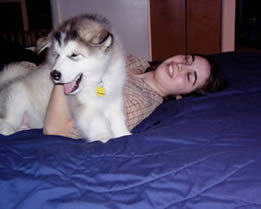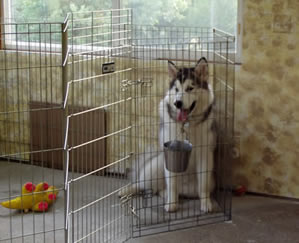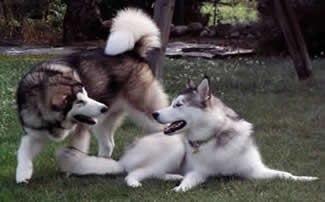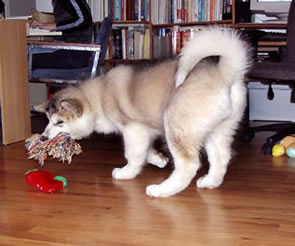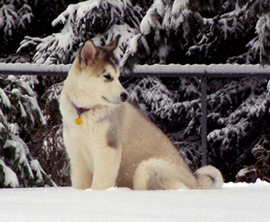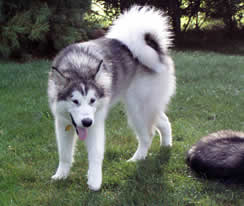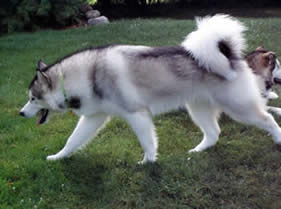 Perhaps you're curious about the name we've given Gracie and why. Well, she is named after a very famous ancestor and female Pirate (yes, I said Pirate!) in Dan's geneaology - Grace O'Malley, the Queen of the Gaelic Seas. The "storm" is in honor of Reebok, her Dad, Ch. Glacier's Weather the Storm who now resides in Japan. The Iceberg and O'Mal are obviously our kennel names. This was a very special breeding that will not be repeated. We are enjoying getting to know this special little girl Laural has fallen in love with, but is generously willing to share with us.