Growing Up! Photos of the Alien 11
Dawson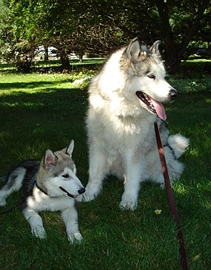 Lives with Caren and his Great Aunt Shelby (Holly's sister) in Lansing, MI after being returned to us after a month. He's doing great with Caren, he may be a naughty little devil but she loves him just the same!

Dreamer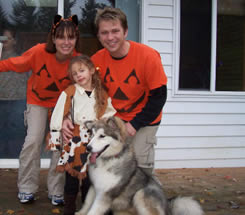 Dreamer lives with her family, several cats, and an adorable little girl in Brighton, MI who is her best friend.

Juno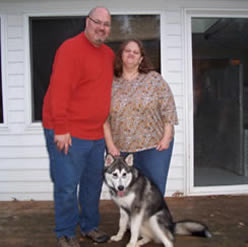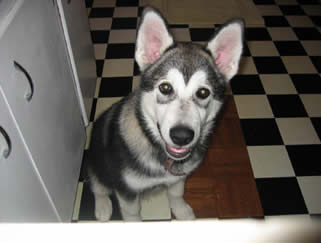 Juno lives with Zan and Mike in White Lake, MI - she's their first Malamute and only dog (for now :-)

Natasha (aka NOtasha)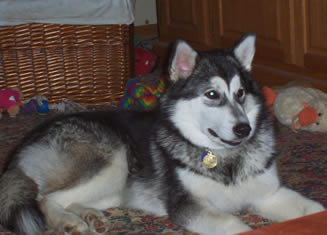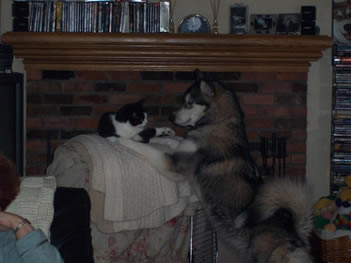 Natasha lives with Laura and Mark in Troy Mi with her Uncle Jack (Jazzy's brother) and several cats.

Kiska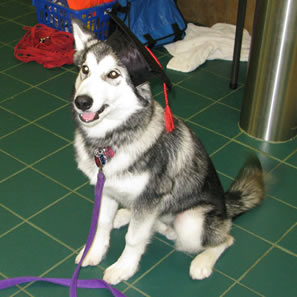 Kiska lives with Jen, a first time dog owner in Texas (who is doing a wonderful job with her first Malamute puppy)

Shadow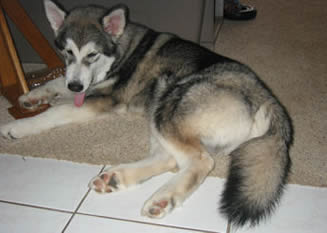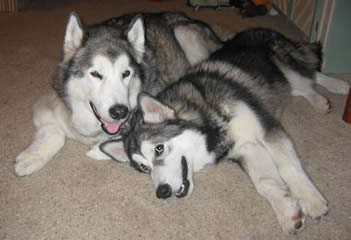 Shadow lives with another malamtue, her Great Aunt Koani (Holly's sister) in Florida with Di and Santa

Kava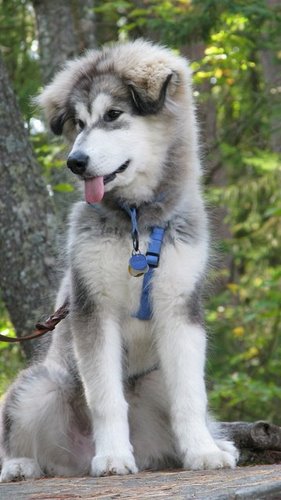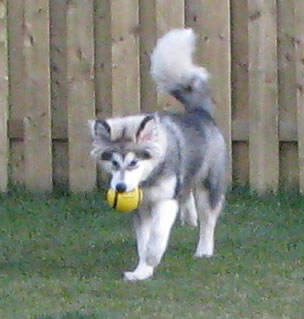 Kava lives in Ontario, Canada with Jen and Kris and is an only, and very loved, dog

Mocha and Superman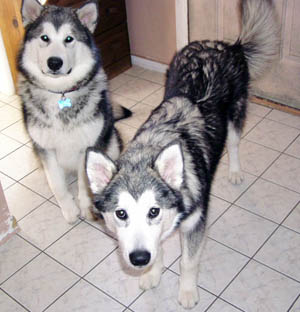 Superman and Mocha live with their cousins, aunts, uncles, grandparents in our home in Trenary, Michigan.

Cheesecake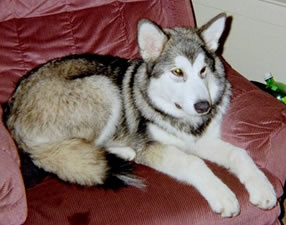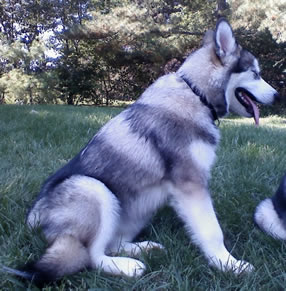 Cheesecake lives with our daughter Colleen and her husband Deane in Lansing MI. Cheese has a cat, snake and some hermit crabs for pets.

Stryker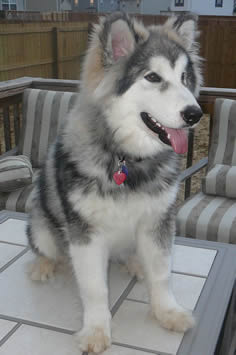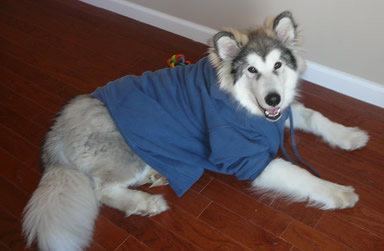 Stryker lives with Beth and Brian who serves in the armed forces, in Kentucky - he's also an only dog with a couple of cats.